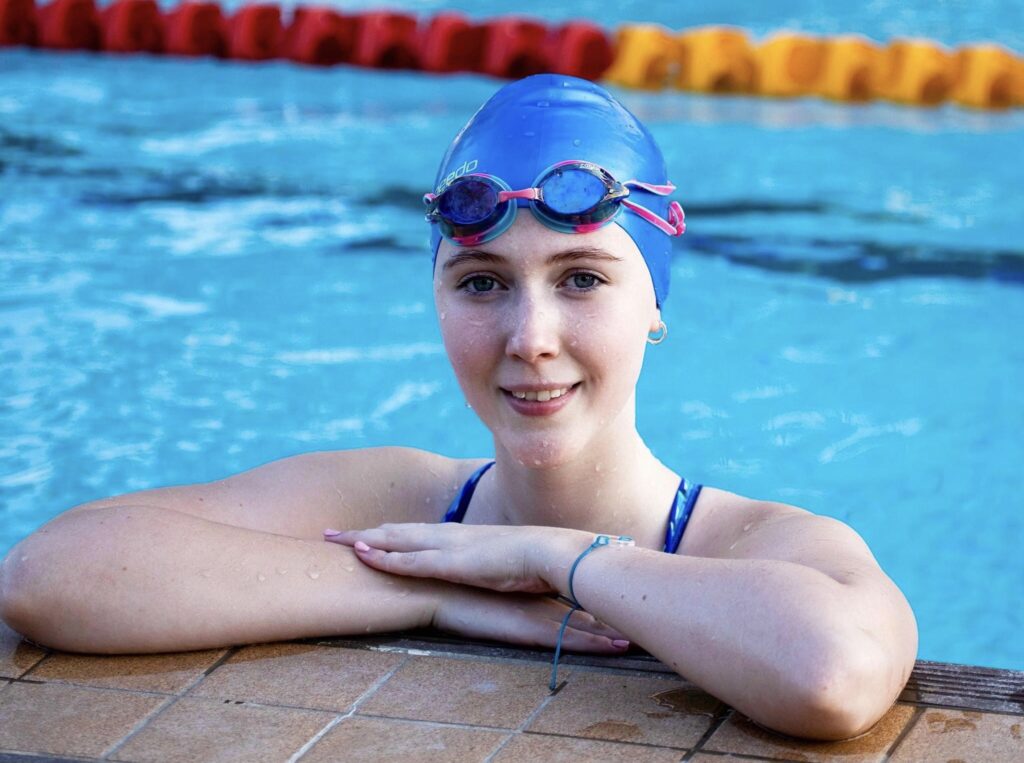 Chloe Osborn is swimming for sick kids, what about you? It's time to jump into the Starlight Super Swim. If you can't swim, then sponsor a champ like Chloe.
In April this year, Carlile kid Chloe Osborn will swim at her first age nationals. No matter the result, It will be a triumph.
Five years ago, Chloe was floored by cancer. A tumour, the size of a soft drink can, had wrapped itself around her spine.
Lifesaving emergency surgery was followed by 12 long months of debilitating Chemo and Radiation Therapy. For a sporty 12-year-old, it was the fight of her life.
That fight was made a little easier by the Starlight Foundation and the hope of meeting a new best friend.
Along with all of its other work, to help bring smiles to the faces of sick kids, Starlight grants wishes. Chloe's wish was for a puppy.
"I wanted a puppy. It was important I got her after I finished treatment. It was a reason to keep fighting, to finish my treatment," Chloe said.
Chloe aptly named the little Spoodle Phoenix. "She was born halfway through my treatment They used to send me photos of her, but I didn't get to meet her until I was leaving hospital. Yes, it was love at first sight. It was the best day ever"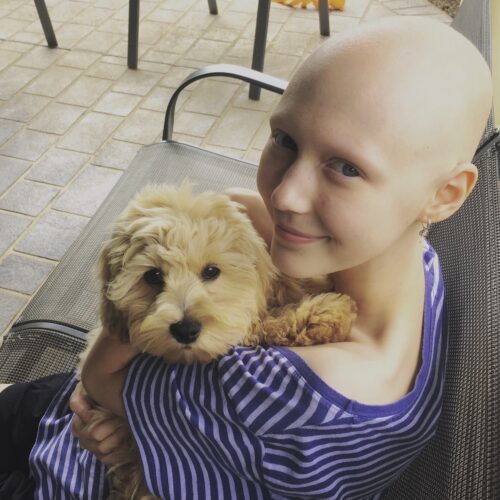 Phoenix is best described as cheeky with an attitude. Funny how dogs and their owners are often alike. Chloe's "attitude" is can do.
The now 17-year-old has set her Starlight Super swim goal at 100 kilometres between Australia Day and Feb 24. It will be her third straight year supporting the event.
"When I was in hospital, they did so much for me. Everyone did, helping me recover. When I got out, I wanted to give back. Not just donating but doing something," Chloe said.
Unfortunately the aftermath of her treatment and recovery means body contact sports and high impact activity such as running, are a no go for Chloe.
"But I can swim, I've always loved swimming. I'd like to encourage anyone who swims to get involved. For swimmers, it's such an easy thing to do, we are swimming everyday anyway," says Chloe who trains with the Carlile competitive team at Ryde.
You can sponsor Chloe here https://superswim.org.au/chloe-osborn lets help her beat the $3,000 she raised in 2019. It's also not too late to take up the challenge yourself. It is one being shared by ambassadors such as Olympic Gold Medallists Kieren Perkins, Libby Tricket and world surfing champ Mick Fanning.
Chloe plans to swim every-day to reach the target, a few extra sessions will come in handy as she prepares for the multi-class age nationals on the Gold Coast.
"I qualified last year but they were cancelled." Covid naturally played havoc with so many events in 2020. Three months out of the pool served as a reminder of how important swimming is to Chloe and her on-going battle with the long-term after effects of her illness.
"Swimming helps with the pain. I have so much more mobility when I swim. The water really is the best place for me."
"That three months out helped me understand how important swimming is to me. I was really struggling with everyday tasks. The more I swim the better I feel."
Chloe's future will always involve swimming. She embodies the sentiment of the sign that for so long greeted champions such as Shane Gould as they entered the Ryde pool, where she now trains.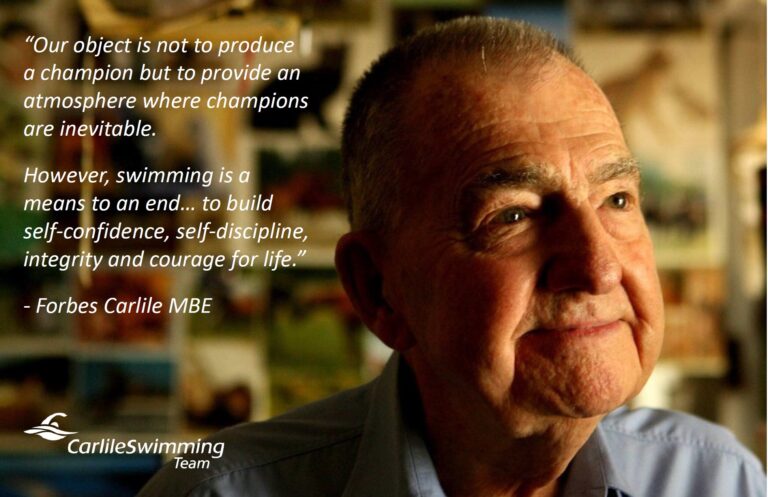 As for competition success, right now Chloe is just hoping this year's nationals go ahead and simply wants to be the best she can be.
"I've always been a competitive person. I want to make it as far as I possibly can. I don't know how far that will be. Beyond nationals I'd just like to keep going and see what I can achieve."