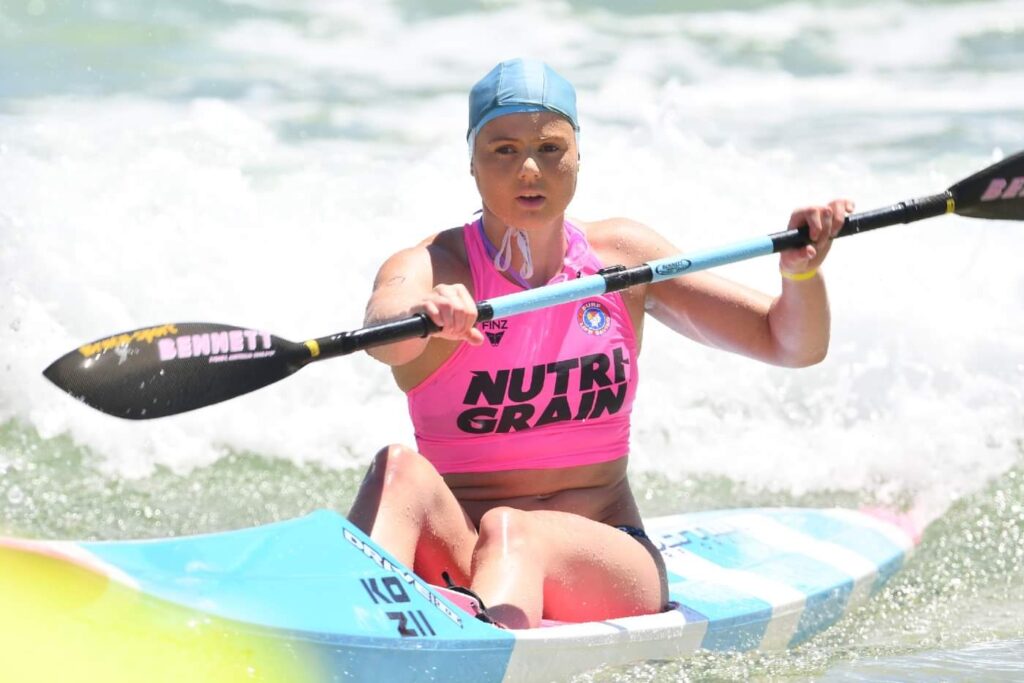 From Carlile Seahorse to champion IronWoman, what a journey it's been for Carlile Swimming teacher Naomi Scott, who this weekend takes on surf sports best.
The Nutri-Grain series kicks off at Kingscliff on the NSW Far North Coast and Naomi Scott goes into the opening event hot on the heels of victory in the qualifying series.
The potholed pathway to the starting line has called for plenty of resilience. 12 months ago Naomi was looking forward to the IronWoman series with high hopes, only to be floored by Glandular Fever.
Two months out of the water, ending her 2019/20 season, was followed by the COVID -19 closure. Yet as the marketers tell us, Iron Women are unstoppable. So it is for Naomi Scott.
"I won't say it wasn't difficult because it was. But it was worse for a lot of others. I'm just not used to being out of the water. I was constantly wanting to get back in. Then soon after I did get back in the pools closed because of COVID," Naomi said.
Pools being closed was a minor hiccup. Along with a group of Manly surf club mates she would regularly swim from Queenscliff to Manly or Shelly Beach.
"I love being in the water. I really don't know how to describe it but being in the ocean makes me feel happy," said Naomi who won her first major Ironman race as a 17-year-old in her first year on the circuit.
"It was so exciting to win, I was the youngest person in the race. There was a small wave on, winning felt amazing."
Naomi, who started swimming at Carlile Killarney Heights as a Seahorse is the epitome of the famous Forbes Carlile motto "to swim well is an asset for life." Swimming opens so many doors and Naomi now teaches at Carlile Swimming Freshwater.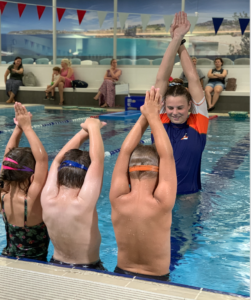 It's a trip down memory lane, I can honestly remember being at Killarney as a kid. I loved it. But apparently, I had trouble on some levels. Mum tells me I couldn't blow bubbles properly so I couldn't get my breathing right. Then I was stuck at Dolphin for a long while as well," Namoi laughs.
Naomi went through all the Carlile levels graduating as a Shark into the Carlile competitive squads. Naomi's wonderful technique carried her all the way to a National 800m freestyle final. Qualifying for Open Nationals when she was just 16. 
Naomi teaches Tadpoles and Seahorses to fund her university and another crack at the IronWoman circuit. "I love it. It's funny seeing Forbesy the frog. I got so excited getting the certificates as a kid, it's great to see kids getting them now."
Naomi, your archetypal high achiever, is currently studying a double degree at Sydney University and naturally does volunteer patrols at Manly Surf club.
"I've fortunately never had to rescue someone. The way the club operates it's all about prevention. A rescue really should be a last resort because we try to keep people from getting into trouble. But you always have to be prepared."
With talent across so many water sports Naomi finds it hard to put into words why surf sports are her chosen path.
"It's been my passion since as long as I can remember, I find it difficult to explain but it makes me happy doing it. I've always been drawn to the surf, every race is different and I get to spend my days at the beach."
Naomi's hopes for this year are pretty simple. "Just to stay healthy and be consistent and enjoy myself."
We can all sit back and watch from this weekend. Naomi will be up against the best iron woman in the country, including another former Carlile swimmer Georgia Miller, who a few years ago won a National Open relay Gold with Carlile.