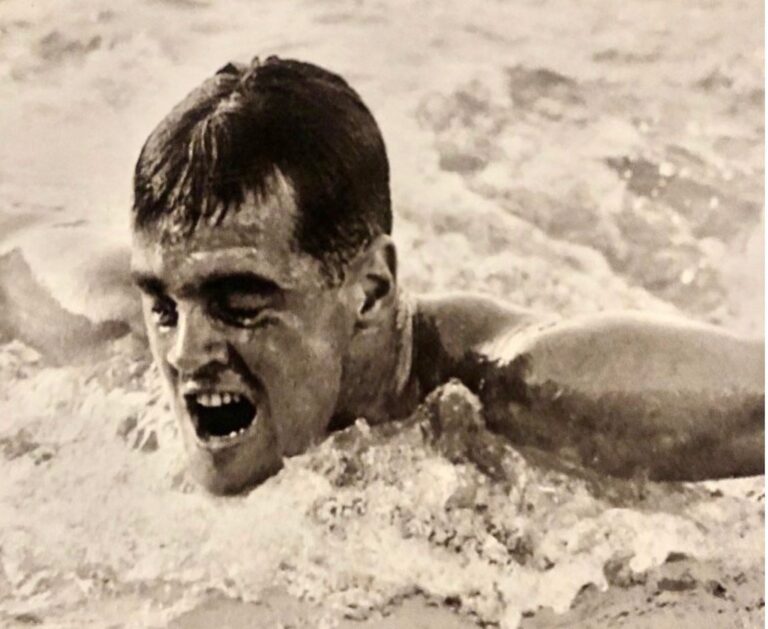 The Judge Who "Saved LA" Was Also An Australian Olympic Gold Medallist.
A year ago today, we lost a man who many Americans consider "the judge who saved LA."
But long before that, John Davies was a youngster training under Forbes Carlile at the Palm Beach rock pool in Sydney.
It was there that Carlile, the great innovator of world swimming, first introduced the pace clock and inspired a teenage Davies to dream of the Olympics.
Davies made it all the way in 1948 finishing fourth in the 200-metre breaststroke as a 16-year-old. At those London Games Carlile became Australia's first post war Olympic coach.
Four years later Carlile and Davies were back at the Games. Carlie as Australia's representative in the modern pentathlon giving him the unique distinction of being the only person to coach at the Olympics before competing.
At those Helsinki Games, 20-year-old Davies became Australian swimming's first post war Gold medallist.
Davies won his heat, semi-final and the final. Along the way he broke the world record for 200 metre Breaststroke. He did it by recovering his arms over the water. This was four years before butterfly would become an Olympic event.
Years before Carlile had converted Davies from traditional breaststroke to the butterfly version. Carlile and his mentor professor Frank Cotton also devised a tactic of "even swimming" for Davies.
Davies produced almost identical times for every lap, he was well behind at the 100 but never panicked and finished over the top of his rivals.
Davies also famously slept some 20 hours a day in the lead up to the Games.
Years later, those sleep habits prompted Carlile to write "My experience with John Davies illustrates the principle that it is better, far better, to rest too much than to train too much and too hard in final preparation."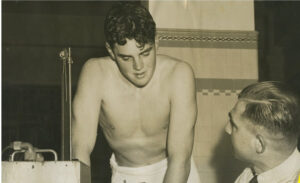 Before Helsinki, swimming had taken Davies  to the University o Michigan where he studied political science. He later obtained a law degree.  Davies was first an LA litigator before being appointed to the Federal bench by President Ronald Reagan.
Davies judicial career drew praise and controversy as he sat on some of the most high-profile cases before the Court.
None more so than the civil trial of the four police officers accused of beating Rodney King.
The previous criminal trial, which finished in the acquittal of the officers, led to riots on the street, looting, billions in damage and 64 deaths.
Before Judge Davies two of the officers were acquitted and two found guilty. They faced up to ten years in prison. Davies defied sentencing guidelines and handed down a judgement of 30 months in the Federal Penitentiary.
The judgement was later challenged and then upheld by the US Supreme Court which declared it  "due to substantial deference" and "informed by day-to-day experience in criminal sentencing".
How had Judge Davies, saved LA?
In handing down his decision Davies brilliant and thoughtful rationale was not met with universal approval, nor universal condemnation but more importantly it did not lead to another round of riots.
"It takes a lot of courage for a judge who sits and sees the facts up close through a microscope to do the right thing in the face of this kind of pressure," Marvin L. Rudnick, a former federal prosecutor, told The New York Times when the sentences were handed down. "Judge Davies is that kind of judge."