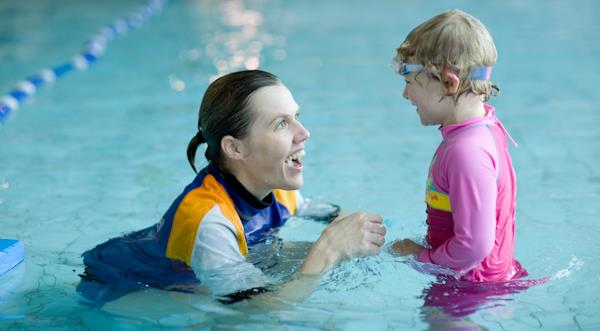 As a parent without a background in swimming, how do you find the right teacher for your child? It's one thing to pay good money for great lessons, but imagine your time and money being wasted on poor quality instruction.
Imagine watching your child strive tirelessly but never learning the skills they need.  Unless you are an expert in learn to swim, you need expert advice. Carlile Swimming has long been regarded as one of the world's leading swim schools. Opening Sydney's first indoor teaching pool and pioneered teaching babies.
Former teacher and Australian champion, Richard Cahalan, is a Carlile Director. Mr Cahalan says, while spotting top level instruction may take an expert eye, the first things to look for should be obvious.
"As a parent, visit any swim school and look for teachers who are great with children. Friendly, lots of smiles and laughter. People who truly love teaching and show they care for your child," he said.
"Teachers who give individual instruction to every child and then follow up with praise, encouragement and gentle correction."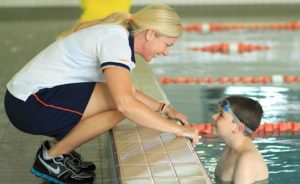 So, first up is identifying teachers with a child friendly demeanour. From there, you  would think recognising the difference between great teaching and a run of the mill lesson takes a little more expertise.
While Mr Cahalan agrees, he does suggest there are still some other obvious signs for a parent to read. "Before even thinking about if the teacher and program are technically on the right track, you can see if a teacher is well organised and has control of a lesson."
"The teacher needs a plan. One where techniques are both explained and demonstrated. Not just by the teacher, children often absorb by watching their peers. That's why group lessons are so valuable."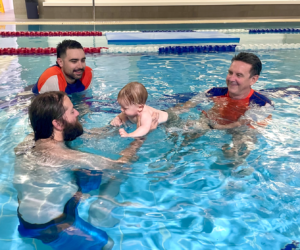 "The children need to be kept active and engaged. They should be challenged but not pushed too hard."
On that point, Mr Cahalan stresses that more is not necessarily better. "When children are learning, shorter distances with more chance for correction are always better. That way, there is less opportunity for a child to practice poor technique or slip into bad habits when they are tired."
"You also want your children to be actively engaged in the class the whole time. Class management is key. The group should work together to achieve maximum practice time for each swimmer. The more swimming they do in their lesson, the faster they will improve"
The question still remains. How does the average parent recognise the difference between good and poor instruction?
"Without the need to become an expert in swimming yourself, what you should look for is a swim school that minimises the margin for error. You need a program that develops consistently good teachers who follow a system that is proven to produce great results."
"Forbes and Ursula Carlile started our program and they were driven by constant learning. They were scientists with a thirst for knowledge and a hunger to be better. That ethos still drives us today. But even if you can't access a Carlile pool there are things to look for."
Carlile Swimming believe great lessons are driven by the following:
Well documented training resources and systems.
A teacher development program that ensure they understand the building blocks necessary to take a child from learn to swim, to becoming a technically proficient swimmer.
Comprehensive teacher training both in an online environment and practical at pool level.
Teachers supported by supervisors who constantly monitor the progress of the children and the quality of the lesson.
Classes based not just on age, but on ability.
Structured lesson plans that provide a well organised approach.
An overall program that allows children to master skills before they progress to the next level.
"You want to look for a system where you don't have to worry about which teacher you have. One where all the teachers have the right personality and approach. A swim centre where they all teach each level, the same way. An approach that is technically sound. Each level should build the skills necessary to progress to the next," Mr Cahalan said.
"Go to any school swimming carnival and the Carlile swimmers stand out for their sound technique. We take great pride in that. But it's not just about swimming well for the sake of competitive swimming or other sports. The better your technique the less likely you are to tire and the safer you will be."
It's little wonder Carlile believes "to swim well is an asset for life."