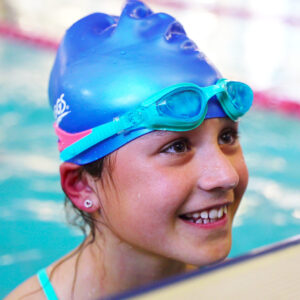 We are often asked how far a child should be able to swim to be considered "safe" around water. The fact is no child is ever completely safe around water (see below) but the answer to the question above is NO. 15 metres is nowhere near enough!!
Is 15 meters enough?
At Carlile children graduate from Dolphin when they can swim 15 metres with good technique. Being able to swim well takes a lot more than that.
How would you feel if your child fell out of a boat? How would your child cope if they were stuck in a rip? Would you want them to take up surfing if they could only swim 15 metres?
Sadly almost 50% of Australian children graduating from primary school can't swim 50 metres or keep themselves afloat for two minutes. Even those milestones are not enough. These children are still at risk.
And it's not just about safety. At high school will your child confidently and happily participate in their school carnival or sports like water polo and surf lifesaving?
When your child comes home from school with the yearly swimming carnival note asking you to tick the box on which swimmer they are, what would you tick if your child was in Dolphin? Let's have a look at your options:
Strong swimmer: My child is a strong swimmer and is very confident in deep water – easily swims 50m
Average swimmer: My child is a reasonable swimmer but is not very strong or confident in deep water able to swim 50
Weak swimmer: My child is comfortable and confident in shallow water but cannot swim well – unable to swim 50m
Non swimmer: My child is unable to swim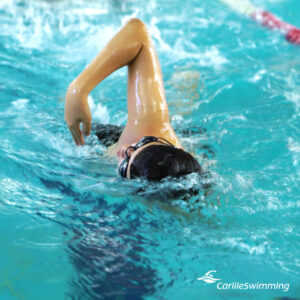 Dolphin swimmers sit between a non-swimmer and a weak swimmer. Continuing swimming has so many benefits.
Screen time replaced with a full body workout
Improved cardiovascular endurance and health
Exercise improves mental health
Classes are run in groups which allows your child to foster new friendships and develop social skills
Most of all it's fun, just ask some of our swimmers! Or listen to our parents who will tell you it's so much more than that.
what swimming more than 15 meters achieves
Forbes Carlile coined the phrase "To swim well is an asset for life." At Carlile we believe to swim well is to be able to swim 400m with good technique. Why do you need good technique?
Good technique means they will not tire as quickly as someone who swims poorly. Swimming well could save their life! Swimming also builds resilience, leadership and confidence, plus it  opens so many doors!
Surfing
water polo
Sailing
nippers
Diving
Water skiing
Rowing
The list goes on!!
Note:A child is never SAFE. Being able to swim well is the most important step but that alone can't make a child completely Safe. We talk about being SAFER, to find out why click here.