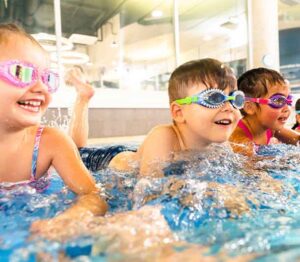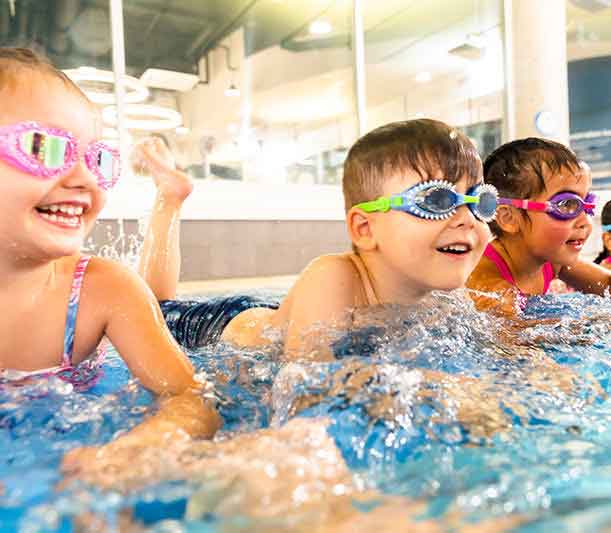 If your child is still learning to swim, please think twice before taking the risk of cancelling in winter. Children learn swimming through constant repetition; their progress and confidence can seriously diminish through an extended break.
Stopping at learn to swim level,  just isn't worth the risk. Particularly at a time when waitlists for classes are at record levels. Consider for a moment:
Swimming is first and foremost a lifesaving skill, the sport comes after your child has learnt the skills they need to survive.
Swimming is a difficult skill to master, the more often your child swims the more quickly they develop muscle memory and learn what their body can do in the water.
Apart from the risk of stalling your child's progress you may not be unable to book back into a class that suits your schedule.
One thing is certain, Winter Swimming in a warm indoor pool is one activity you can count on, it will never be rained out.
Learning to swim is a life skill
"Learning to swim is a life skill it's not a seasonal sport," says Carlile CEO Jon Harker.
"Children who come every week and swim through, progress more quickly and develop the skills they need to go to the next level."
But there are far too many children who are missing the chance to be SAFER in and around water. The COVID closures stole more than 10 million lessons Australia wide, the result a tragic increase in drownings.
"Right now, more than 40% of children leave primary school unable to even swim 50 metres. It's just not good enough."
Carlile believes a child should be able to swim 400 metres with good technique to consider they have truly learnt to swim.
"It's not just about swimming faster. Technique saves lives. You can swim longer without tiring if your technique is sound."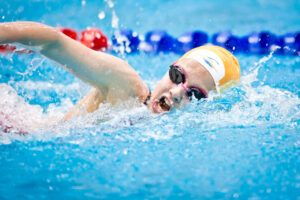 If you are still wondering why to keep your kids in swimming lessons, consider five more benefits:
Swimming makes kids smarter and happier.
Memory function, thinking skills and your mood is improved by exercise and swimming is an exercise for life. No impact makes it a pastime that doesn't stress your joints, plus it burns more calories than jogging and the truth is, it's fun. If you don't believe it makes children smarter check out the research from Griffith University here, it found children who attended regular lessons improved physical, emotional, social and cognitive skills. Compared to the non-swimming population, the 3 to 5 years old's in the study were:
11 months ahead in verbal skills
6 months ahead in math skills
2 months ahead in literacy skills
17 months ahead in story recall
20 months ahead in understanding directions
Swimming teaches goal setting
Swimmers are always looking to get better. As each goal is achieved, they look toward the next one. In time that philosophy becomes part of them, a foundation for goal setting in both their personal and professional life.
Kids who swim become active adults
Swimming builds endurance, strength and flexibility, three things vital in combating childhood obesity. The cardiovascular advantages build a platform for children to take into any other sport in or out of the water.
It's a pathway to so much fun
As a nation surrounded by water, swimming is what Australians do. Not only is it our most successful sport, it opens the door to surfing, body surfing, water polo, surf lifesaving, sailing, water skiing and countless other activities in and around the water.
Swimming keeps you young
You can't stop time, but swimming can help fight the impacts of ageing. It helps reduce blood pressure, maintain muscle mass, improves oxygen and blood flow to the brain, and increases cardiovascular health.
The answer is, don't quit. After all its fun. As for swimming through winter, if you'd like to read about how Forbes Carlile helped hatched a plan that changed Australian swimming forever and led to our most successful Olympics then you can by reading about the legendary coach on the anniversary of his birthday, read about it here.