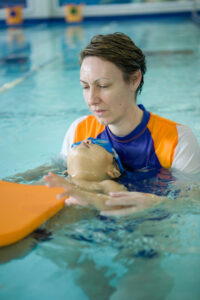 With beaches, lakes and pools becoming Summer-time hotspots for Australian families, learning to swim is a must, because it saves lives. However, sadly too many Australians miss out.
"Right now, more than 40% of children leave primary school unable to even swim 50 metres. It's just not good enough", says CEO of Carlile Swimming, Jon Harker.
"Some children leave swimming lessons too early while others miss out altogether. Sometimes with tragic results"
Learning to swim saves lives and Carlile believes a child should be able to swim 400 metres with good technique to consider they have truly learnt to swim well.
"It's not just about swimming faster. Technique saves lives. You can swim longer without tiring if your technique is sound."
Being able to "make" 50 metres in a controlled environment at the school swimming carnival does not mean a child can save themselves if they are caught in a current or fall out of a boat.
Every child needs the swimming skills necessary to save their life. Now is the time to get back into swimming lessons before the Summer wave begins.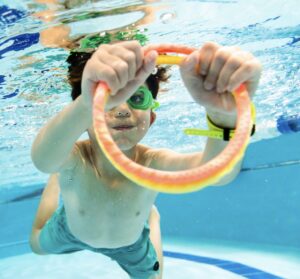 How Learning To Swim Saves Lives
The Carlile Swimming program starts by developing vital life savings skills.
This includes babies turning onto their backs and toddlers dog paddling back to the edge of the pool. For little ones, swimming lessons are less about preparing for the Olympics and more about developing their confidence in and around the water.
"An inexperienced child will panic when confronted with unfamiliar experiences. Building confidence and familiarity in the water reduces a child's likelihood to panic", says Carlile Swimming's head of curriculum Dave Dubois.
Later, we take the time to help children develop great technique.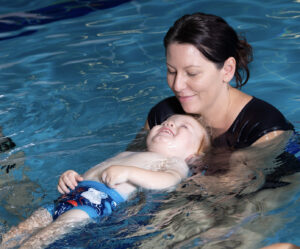 "Chin on your chest" "tall arms" "small fast kicks"
These are probably the most common phrases you hear walking into a Carlile swimming centre. That's because good technique and consistent stroke correction is paramount to your child's swimming ability. The top five benefits of swimming with great technique are:
You can swim longer without tiring or panicking. In a rip that could mean the difference between tragedy and safety.
Great technique prevents injury.
Technique is the key to swimming faster – who doesn't want to win the school carnival.
Swimming with great technique takes focus and concentration, traits that help children in every other aspect of their life.
It allows children to build endurance when they later join squads. Again they can work longer, improving both cardiovascular fitness and general stamina.
Why swimming further is not always better
When you are looking for a swimming school one of the biggest mistakes people make is looking for one where children swim longer distances too soon.
Leading swim schools know children can physically swim further than they do in their lessons. So why swim shorter distances?
It allows for more chances to be corrected
Children also learn by watching their peers
Prevents bad habits forming
When children get used to swimming poorly its harder to learn correct technique
Children make more mistakes as they tire

Summer is three months away, avoid the rush
Swimming lessons should be a year round activity. But families get busy and there are many reasons why people take a break. The important thing is to ensure you can get back in.
The Summer months are the busiest time of year. Starting your child now will help to avoid those longer waitlists for class enrolments.
It's also important not to expect too much too soon.  Like learning to read or write, learning to swim takes time and practice. It is often a slow process which involves muscle memory, discipline, and dedication. All beneficial skills which are needed in life.
Children who have consistent lesson attendance and remain enrolled in swimming lessons through all months of the year are more confident and improve at a faster pace than their peers who swim seasonally.
The thing to remember is staggering your child's swimming progress can see them go backwards and struggle when they return. They may forget many things they had practiced, meaning you'll need even more summers of lessons before you're comfortable just watching them from the side.
What to look for in a swimming school
Naturally we would love you to swim with Carlile, but whoever you choose these are the things to look for.
1 – An indoor pool with warm water and warm air.  The last thing you want is for your child to be shivering through their lessons.
2 – World class air handling. If you feel overwhelmed by the atmosphere inside the facility, then it won't be pleasant for you or your child.
3 – Shallow water and ledges. Children need to feel safe in order to learn confidently.
4 – No floaties.  Learning to swim with floatation aids gives children and parents a false sense of confidence. They also hold children in unnatural ways making learning the skills of swimming more difficult. 
5 – A facility that doesn't close in winter. The last thing you want is for your child to be progressing and then having to take a three-month break during which they will forget what they have learnt.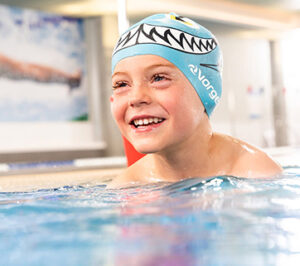 6 – Learning with and without goggles. The majority of children who drown do so after falling into water. Odds are they will not be wearing goggles. Learning to swim without them is an important safety skill. 
7– Caring, engaging teachers. Happy kids, having fun are more likely to learn.
8 – A Program with clear progression. Look for a program where each level builds the foundations for the next.
9 – A swim school with "spare" teachers and supervisors.
Look for a swimming school with supervisors on the pool deck always ensuring lesson quality and spare teachers floating between lanes to help as need.
10 – Reputation. Ask your friends, read reviews. Word of mouth counts.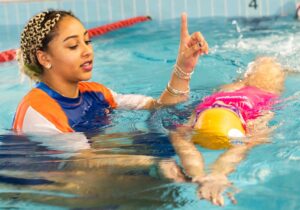 Learning to Swim SAFER this Summer saves lives
Finally and most importantly, we all want our children to be safe. Carlile has collaborated with and supports the Australian Swim Schools Association's SAFER swimming campaign.
Why do we say SAFER swimming? Because no child can ever be completely safe around water. While learning to swim is crucial, collaborative efforts are required to help prevent the risks imposed by beaches, pools, dams and lakes. SAFER stands for:
Swimming Skills – learning to swim well is a vital step.
Adult Supervision – constant supervision by a competent adult is the most critical factor in preventing drowning.
Fences & Gates – make sure your pool has compliant fencing and gates.
Emergency Plan – having an emergency action plan can save a life.
Reduce the Risk. The steps above can help reduce the risk.
As Forbes Carlie said "to swim well is a gift for life" Give your child that gift. Book now.