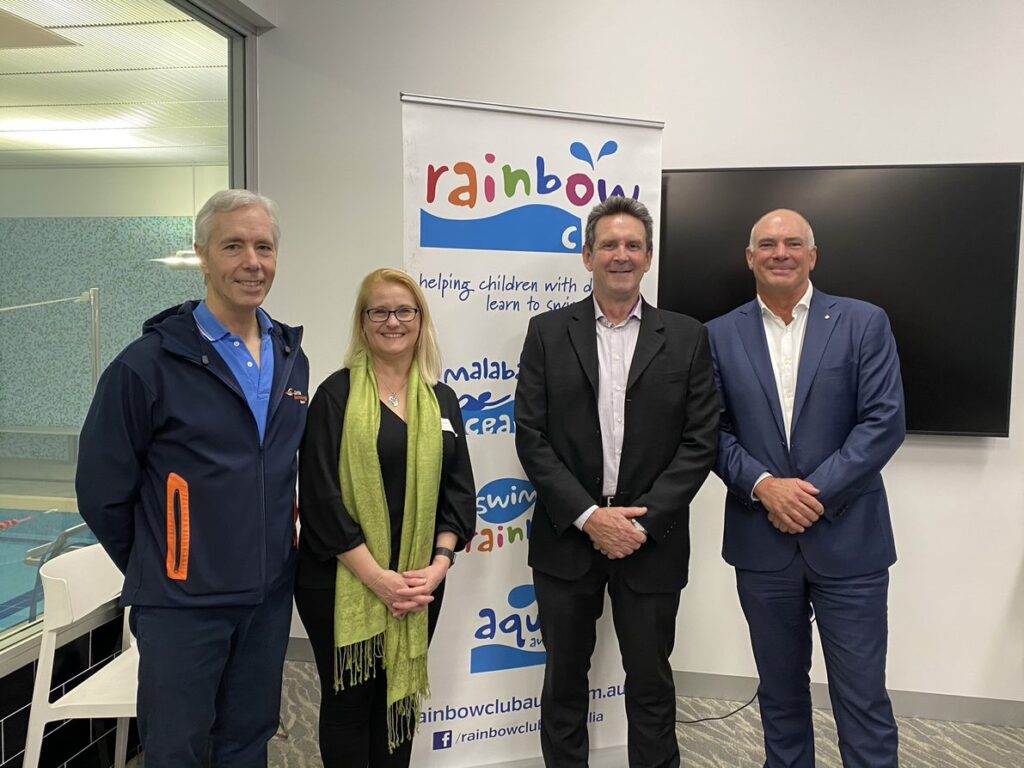 Carlile Swimming and Rainbow Club Australia, a network of social swimming clubs for young people with a disability, are delighted to announce a partnership which will mean young people with a disability will have greater access to aquatic activities in their local community.
The partnership between the two organisations gives Rainbow Club access to a wider range of facilities and will result in 6 new clubs over the next 2 years. Already Rainbow Clubs have been opened at Cherrybrook, Lane Cove West and Five Dock and 100 children on the Rainbow Club waiting list are finally getting an opportunity to learn to swim.
"We believe every child should learn to swim and are delighted to support the wonderful work of Rainbow Club. Swimming has so many benefits," said former Australian champion and Carlile Director, Richard Cahalan.
The shortage of teachers in the industry and the lack of pool space are both major problems for the industry. This partnership and collaboration has already seen both organisations combining and improving resources with the beneficiaries being children with a disability who are learning to be safer in the water.
"Rainbow Club's is delighted to be in partnership with Carlile Swimming which will enable more children with a disability to learn a skill that they will have for life" said Alexandra Finley, President of Rainbow Club.
Carlile have a world-renowned system for teaching children to swim, teachers are trained well beyond the industry standard and work in a program which consistently delivers to the highest standard. The Carlile program helps children build the skills necessary to progress and swim well.
Rainbow Club has been helping children with a disability learn to swim by offering individualised lessons on weekends in local Sydney communities and has just opened its 33rd club in NSW.
 
Both organisations are looking forward to working closely to deliver improved outcomes for all young people with a disability.