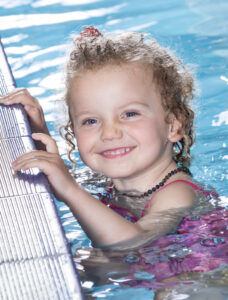 In the last year, 339 people have drowned in Australia, the most in 25 years! This has prompted water safety experts to issue an urgent plea to make safety a priority this summer. 
Carlile has been teaching children to swim for over 75 years and is considered one of the world's leading swim schools. Carlile has collaborated with and supports the Australian Swim Schools Association's SAFER swimming campaign.
First why do we say SAFER swimming? It's because no child can ever be completely safe around water. SAFER stands for:
Swimming Skills – learning to swim well is a vital step. 
Adult Supervision – constant supervision by a competent adult is the most critical factor in preventing drowning. 
Fences & Gates – make sure your pool has compliant fencing and gates. 
Emergency Plan – having an emergency action plan can save a life. 
Reduce the Risk. The steps above can help reduce the risk. 
ASSA's SAFERwater Warriors are on a mission to spread the Layers of Protection to keep everyone SAFER around water.
Swimming Skills = GLIDE 
Adult Supervision = SKYE
Fences & Gates = FORCE
Emergency Action Plan = DASH
Reduce the Risk for Safer Swimming = YINDY
Warrior 1 – GLIDE
SWIMMING SKILLS Save Lives!
Glide reinforces the importance of learning water safety and swimming skills. At Carlile we consider swimming well by completing our program and graduating as a Shark. At that level your child will be able to swim 400 metres freestyle with sound technique.
Glide is really good at swimming and water safety skills and also understands how vital those skills are and is the best advocate for ensuring they are learned early and practised regularly throughout the year.
"Children drown all year round – keep their swimming skills strong by continuing lessons all year long!"
Warrior 2 – SKYE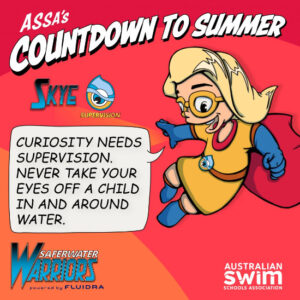 SUPERVISION Saves Lives!
Skye shares reminders on the importance of active supervision.  
Skye's superpower is her vision, the ability to spot situations where SUPERVISION is needed. Skye, our SAFERwater Warrior advocates for Adult Supervision and tells us all that an adult must always be focused on supervision and not be distracted. 
"Supervision means constant eye contact and being within arms reach when children are in or around water."
Warrior 3 – FORCE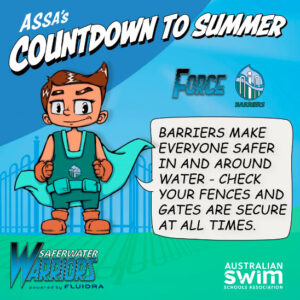 FENCES AND BARRIERS Save Lives!
Force reminds us about the importance of strong barriers around the water. His special ability is the power of protection.
"After periods of rain, please check your pool fence for loose panels – a strong pool fence matters!"
Warrior 4 – DASH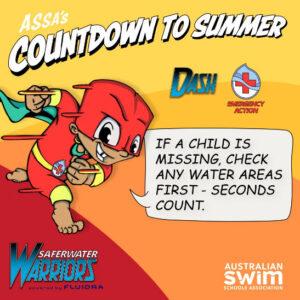 EMERGENCY PLANNING Saves Lives!
Dash reminds us to have a plan in case of an emergency. Dash is all about Emergency Planning, and if something were to happen, he's super quick to act. 
"If you haven't thought about what you would do if there was an emergency in or around water, here are my top tips!"
If a child is missing, check any water areas FIRST – seconds count

Ensure everyone who cares for your child, including you, knows CPR

Have an Emergency Action Plan in place, especially if you have a backyard pool

Ensure all the other layers of protection around your child – supervision, barriers and swimming skills – dealing with an emergency is the last line of defence.
Warrior 5 – YINDY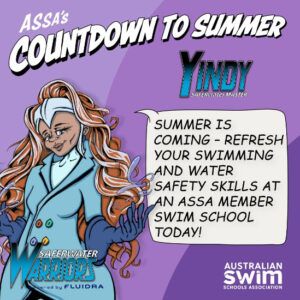 Bringing all the SAFER water Warriors messages together is Yindy, our SAFERwater Master.
Our warriors are young, energetic, and use their superpowers well, brought together by Yindy.
"We need all these layers of protection in place to keep children SAFER in and around the water through every season."
For more information about SAFER Swimming and the Countdown to Summer visit the Australian Swim School Association website here.