A perfect storm has led to the tragic increase in drownings over the past two summers. More than ten million lost swimming lessons, a shortage of swimming teachers, massive waitlists at many learn to swim centres.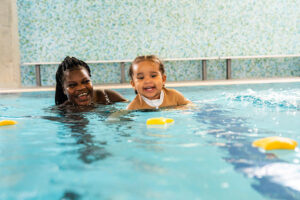 Couple those factors with holidays by the water and you have a recipe for disaster.
Drownings Increasing
With a month of summer to go, there have been 52 reported drownings in Australia. With the floods of last year exacerbating the situation the number at the same time was 80.
"Every drowning is tragic. Losing a loved one to drowning is a nightmare and it's often preventable," says CEO of Carlile Swimming Jon Harker. 
"The very first step is enrolling your children in swimming lessons."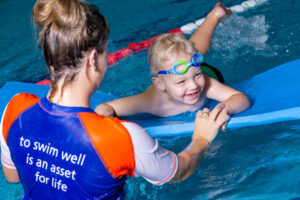 Swimming is a vital skill that could save your child's life and it's never too early or too late to start. Structured swimming lessons can help your child become familiar with, and confident in and around water. Setting the foundations for aquatic safety.  
"More than 40 per cent of children leaving Primary school can't swim 50 metres or stay afloat for two minutes. This in Australia, it's terrible. A nation surrounded by water, where swimming is our most successful Olympic sport. It's just not good enough."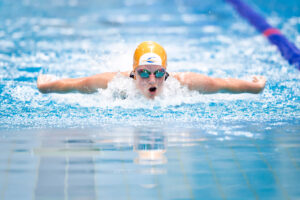 "To surf, waterski, sail or essentially do any water based activity you need to be able to swim well. That means swimming 400 metres freestyle with good technique. Technique saves lives, the better your technique the longer you can swim without getting tired."
Always Supervise Young Swimmers
Last year, 32 children aged between 0 and 14 drowned. Most in swimming pools. 
"While Swimming lessons are the most important thing, they are not everything. Young children have to be supervised at all times. You have to make sure your gates and fences are adequate and shut. Plus everyone should know CPR" mr Harker said.
"If a child is missing, every second counts. Check the pool and any other water first."
Carlile swimming is a proud Active Kids and First Lap provider. As a parent these are great support to help you get your kids into swimming lessons. Find out more here.
However, teaching children to swim well will not on its own prevent drownings.
Every year we lose adults. Sometimes they are trying to rescue their children. On other occasions simple decisions have been made with tragic results.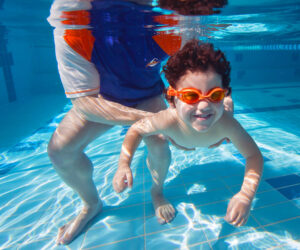 Swim between the flags
Harker, a former Australian Surf Lifesaving champion, laments the number of drownings at unpatrolled beaches.
"It's just so so sad. Most people can't spot a rip and have no idea what to do if they are caught in one. The very first step is to swim on a patrolled beach, between the flags. If you do need to help a loved one, make sure you take a floatation device to help you and them survive," he said.
"If you are in a rip, never fight it. You don't even need to swim. Float on your back and let it take you. Panic and trying to swim against a rip are killers."
'Try to signal by getting your arm in the air. Most rips will run out of steam at the back of the swell and from there you can make your way back in, or float and wait for help."
Swimming and alcohol don't mix
The other message is never swim in the ocean or rivers at night and never swim after using drugs or alcohol.
So as summer continues it's important to educate our children on the safety precautions they need to take when swimming.  
Always make sure the body of water you are swimming in is supervised 

If stuck in a rip let the water take you out then swim on a diagonal back to shore (you don't have to be Cate Campbell to get out of a rip you just have to be educated on the do's and don'ts of getting out of a rip)

Always know your environment, don't jump into water if you don't know how deep it is 

Always wear a life jacket when you are on any boat or watercraft (it's not the newest fashion trend but it could keep you alive to see the next trend)

Always swim between the flags!!
Swimming as much as it can become a hobby later in life is a necessary life skill and until your child can confidently swim 400m with good technique don't let them give up lessons. It will allow them to confidently take part in so much Australia has to offer.
Surfing

water polo

Sailing

Nippers

Diving

Water skiing

Rowing
Note:A child is never SAFE. Being able to swim well is the most important step but that alone can't make a child completely Safe. We talk about being SAFER, to find out why click here.