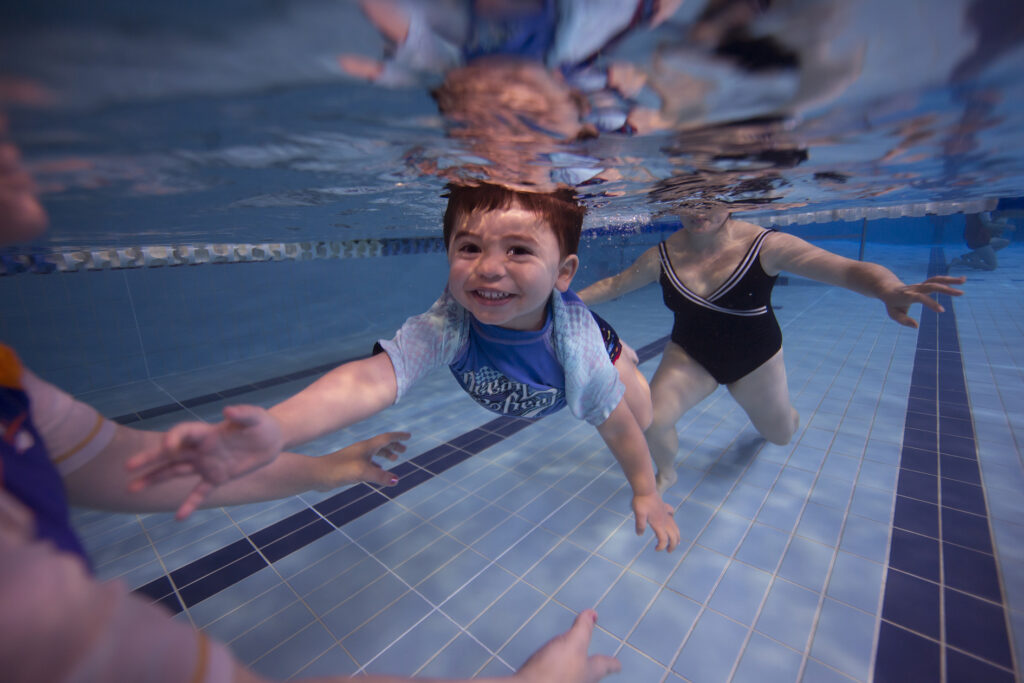 Learning to swim can save your child's life but the benefits go well beyond safety. Anecdotally the experts at Carlile Swimming have long known how children's confidence grows, along with their physical and emotional wellbeing.
Then research proved them right.
A four-year study by Australia's Griffith University found children who attended regular swimming lessons improved physical, emotional, social and cognitive skills. Compared to the non-swimming population, the 3 to 5 years old's in the study were:
11 months ahead in verbal skills
6 months ahead in math skills
2 months ahead in literacy skills
17 months ahead in story recall
20 months ahead in understanding directions
The researchers surveyed parents of 7000 under-fives from Australia, New Zealand and the US over three years. A further 180 children aged 3, 4 and 5 years were then involved in intensive testing, making it the world's most comprehensive study of into the benefits of swimming for children.
The lead researcher was professor, Robyn Jorgensen who told Griffith University News  "Many of these skills are those that help young children into the transition into formal learning contexts such as pre-school or school.
"The research also found significant differences between the swimming cohort and non-swimmers regardless of socio-economic background.
"While the two higher socio-economic groups performed better than the lower two in testing, the four SES groups all performed better than the normal population.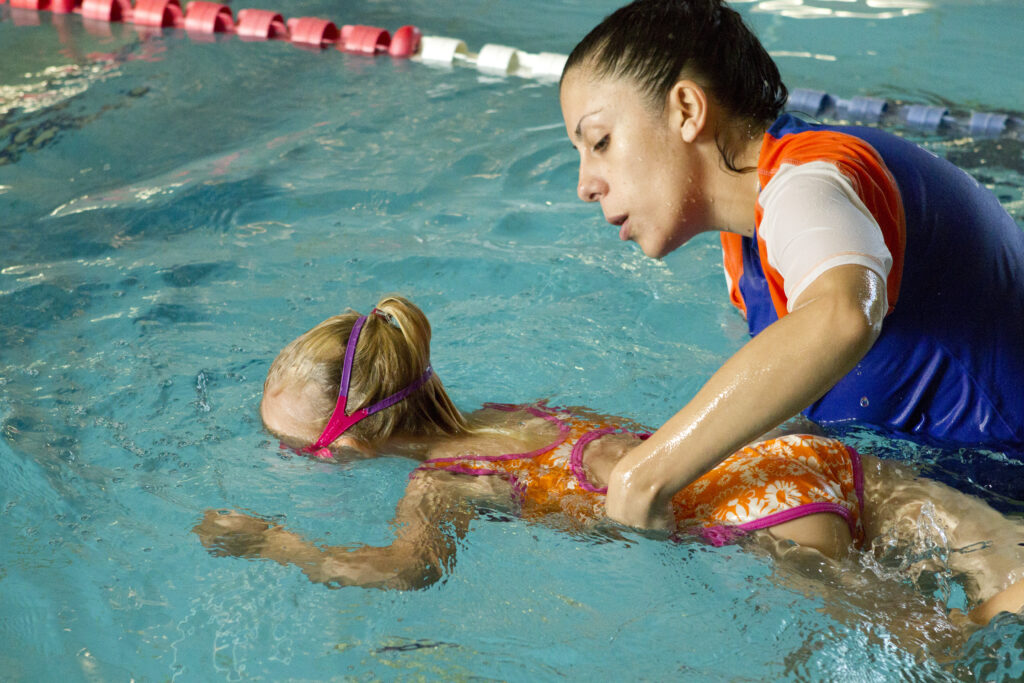 The researchers also found there were no gender differences between the research cohort and the normal population.
As well as achieving physical milestones faster, children also scored significantly better in visual-motor skills such as cutting paper, colouring in and drawing lines and shapes, and many mathematically-related tasks. Their oral expression was also better as well as in the general areas of literacy and numeracy.
"Many of these skills are highly valuable in other learning environments and will be of considerable benefit for young children as they transition into pre-schools and school."
The study was a joint project between Griffith University, the Laurie Lawrence Kids Alive Swim Program and Swim Australia.
Lawrence has been teaching babies to swim for decades. He is a passionate advocate for getting babies in the water, but there was a time when he was a cynic.
"I didn't believe in baby teaching, then I had my own daughter and I started to investigate. But of course, Forbes (Carlile) had already started," Lawrence told a Foxtel documentary on Australian Swimming.
Lawrence visited the late swim coaching master Forbes Carlile at his home in Sydney "one morning about five am there's Laurie on the doorstep, he said I haven't come to see your swimmers, I've come to see your babies," Carlile recalled years later.
"Once I saw it, I couldn't believe it. It was amazing," Lawrence added.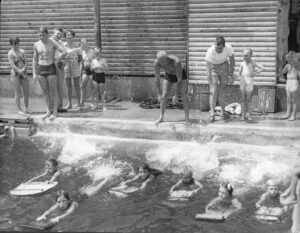 Forbes and Ursula Carlile pioneered baby teaching in Australia, opening Sydney's first indoor learn to swim centre. The company they founded, Carlile Swimming, is now regarded as one of the world's leading swim schools.
At Carlile, they run Waterbabies classes from three months of age. It's little wonder Carlile believe "to swim well is an asset for life."
"We want children to be safer around water and grow to love swimming and all the opportunities it provides," Says Carlile Swimming Director and former Australian champion Richard Cahalan.
"By that stage their immune systems are developing, they are bonded with you and they love the buoyancy of the water."
"It's a perfect time for parents to help them explore and have fun, but beyond that, babies and young children become familiar with the water and learn important water safety skills."