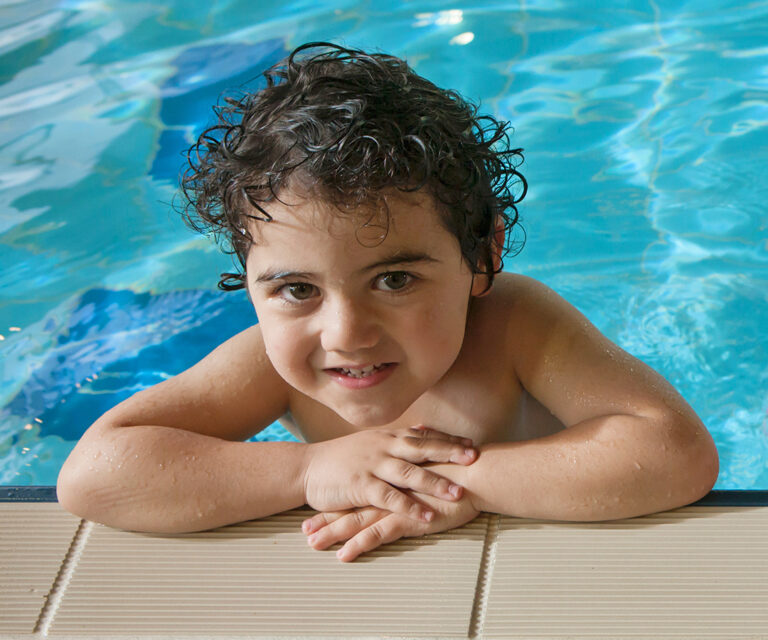 Should my child wear goggles at swimming lessons?
This is a question parents often ask. The answer is yes and no!
Goggles help swimmers see more clearly and prevent irritation to the eyes. While not a necessity, goggles can make your child's transition to swimming lessons easier.
After all they make swimming more comfortable for children who don't enjoy the sensation of water in their eyes. Therefore it's safe to say goggles are an invaluable learning aid for swimming lessons.
Later, in squad swimming they are a must. Squad swimmers spend much longer in the water and seeing more clearly helps them develop their technique. That last point brings us back to lessons.
As your child progresses through lessons, learning  more advanced swimming techniques, being able to clearly see their hands and arms moving through the water is valuable.
So starting off with Goggles is a good idea so children get used to them, they also help build confidence and encourage children to explore underwater.
Why you should learn to swim without goggles
"We encourage kids to wear goggles during their lessons if they want to. Of course, it's not a necessity but most are more comfortable putting their faces in the water if they can see what's going on beneath it" said Richard Cahalan, Carlile Swimming Director.
However, getting children to learn to swim without goggles is also important. The goal is not just to help children be happy and comfortable, the goal is to help them be safer.
"Encouraging your kids not to wear goggles all the time in the water is really important" Mr Cahalan says,
"75% of child drownings in 2019 occurred from unintentional falls. The likelihood of having goggles on during an accident is extremely low,"
"Having your children learn to swim with and  without goggles helps prevent them from panicking if they do fall in the water without them. Trying a few swims without goggles will ensure that your child has the confidence to swim without them, which is why during game time during our lessons we encourage children to take them off"
So, the answer is to have a variety of swims – with and without goggles on! Our friendly  team can help fit goggles for your child before your next lesson.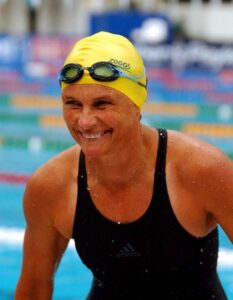 Since you'll find a pair of goggles in any swimmers' bag, including that of the great Shane Gould pictured above still in the swim, what are the humble origins of this swimming staple? The idea came from Shane's ever innovative coaches Forbes and Ursula Carlile.
Towards the end of the 1950's, the Carlile's introduced goggles at the Drummoyne salt water pool in Sydney. These first goggles, known as "Protector" were made by a Sydney company which produced industrial goggles. In terms of design, they were not so far from what we still use today.
They were simple, light goggles with a single eyepiece joined over the bridge of the nose. They  featured an adjustable string to fit each swimmer's individual face. Designs have improved and have certainly become more expensive but those original prototypes led the way.
During their trips overseas in the late 1950's and early 1960's, Forbes and Ursula handed out their goggles to very intrigued and grateful Californian swimmers, who couldn't find anything similar in the United States.
Like the pace clock that Forbes first deployed in the late 1940's it was an innovation that changed swimming forever