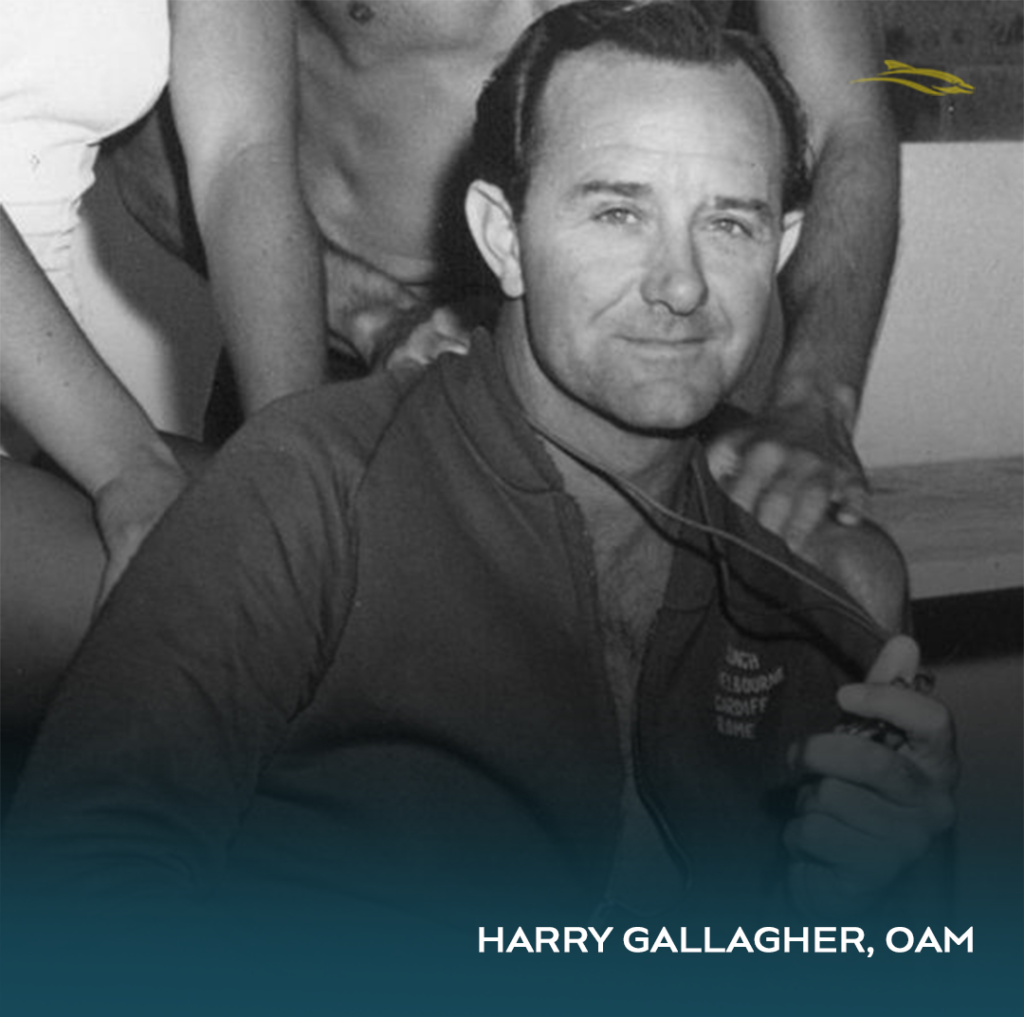 Australia has lost a giant with the passing of legendary swimming coach Harry Gallagher OAM.
Harry Gallagher, the man who ushered Dawn Fraser from the Balmain Baths, which now carry her name, to the dizzying heights of Olympic immortality, was 96 when he passed away in a Gold Coast hospital.
Gallagher had taken a fall last week and Dawn had made it down from the Sunshine Coast to see her old mentor before he passed.
Dawn, today told legendary swimming writer Ian Hanson, "We have stayed in touch all these years. I feel I belong to his family and him to mine.
"He was fair dinkum, a true Aussie."
As Hanson said, "they stayed tight, right until the last lap."
Under Gallagher, Dawn became the first person ever to win the same event at three successive Olympics. She was spotted by the great mentor as a 14-year-old.
"He was always Mr Gallagher or coach. That's how it was. That's not to say we were not fond of each other. It was respect. He taught me everything I know," Dawn said.
By necessity Gallagher was a self-taught swimmer, a fall in the polluted Parramatta River was inspiration enough to learn to swim.
His coaching career began almost by accident as well. While serving in the army in the tropics most of Harry's fellow soldiers couldn't swim. So he taught them.
Later when he spotted that young girl, he knew he had found someone special.Dawn and Harry gelled, perhaps better than any other coach/pupil relationship in Australian sporting history.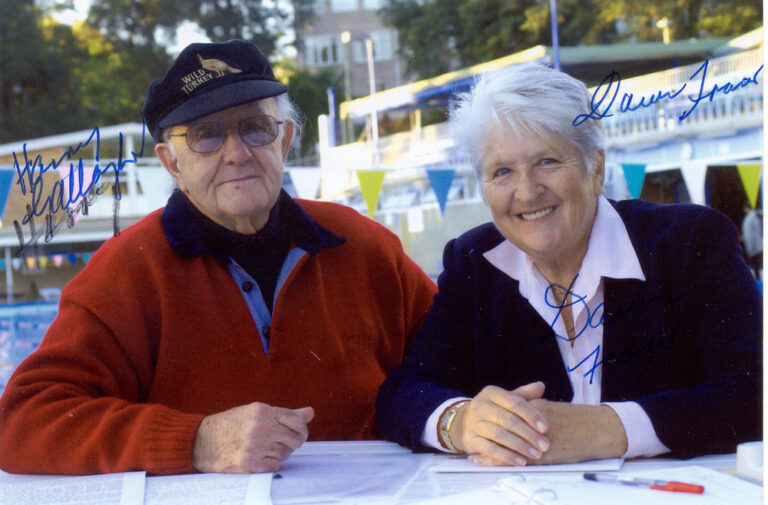 Dawn had been told by an Australian Swimming Union official that she would never represent us. Her reply was all Balmain "I banged the table and said yes I bloody well will," Dawn once told me.
The rest is history. In the 1950's Harry Gallagher was part of a band of coaches, many inspired by Forbes Carlile, who had become increasingly consumed by what we now call sports science.
They were pioneers. The big four were Carlile, Gallagher, Frank Guthrie and Sam Herford. Don Talbot nipping at their heels. Sadly all have now passed.
They were also fierce rivals "I remember them betting on which of their charges would break this time or that, they were always trying to outdo each other," Dawn laughed.
Those coaches hit upon the idea of taking the Australian team to train through the winter in the tropics of Townsville. There at the memorial baths Stumpy Lawrence was the manager. His young son Laurie, always poolside.
"I can still remember them all, I had to get out of my bed so Henricks had somewhere to stay, they were all billeted out. But these amazing coaches, just drove them," Laurie said.
"The water in Townsville was warm, or at least swimmers from down south thought it was and that team went on to be the most successful Australian Olympic team ever," Laurie Lawrence remembers.
Indeed they were our greatest, breaking world records in training. Gallagher's charges, Dawn Fraser, Lorraine Crapp and Jon Henricks all went on to win Olympic gold in 56 as the Australians won every freestyle event on the program.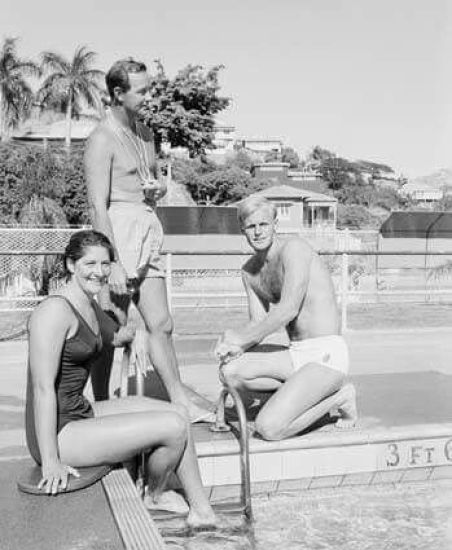 Gallagher would later be named the head coach of the 1968 Mexico Olympic team. A group of youngsters with an average age of just 16 they returned with 8 medals, three of them gold.

Lynn McClements took out the 100m butterfly and Michael Wenden won the 100m and 200m freestyle double.
In the 200, Gallagher guided Wenden to a defeat of the mighty American Don Schollander who had been unbeaten for five years. The vanquished in the 100m included a young upstart by the name of Mark Spitz.
Harry Gallagher was inducted into the International Swimming Hall of Fame in 1984. He coached swimmers to nine gold, six silver and three Olympic bronze medals and multiple World Records. The sport will not see his like again, another great of the Golden era of Australian Swimming is gone. RIP "old Fox" the pool deck in heaven is tonight, sadly too crowded with Australian greats.