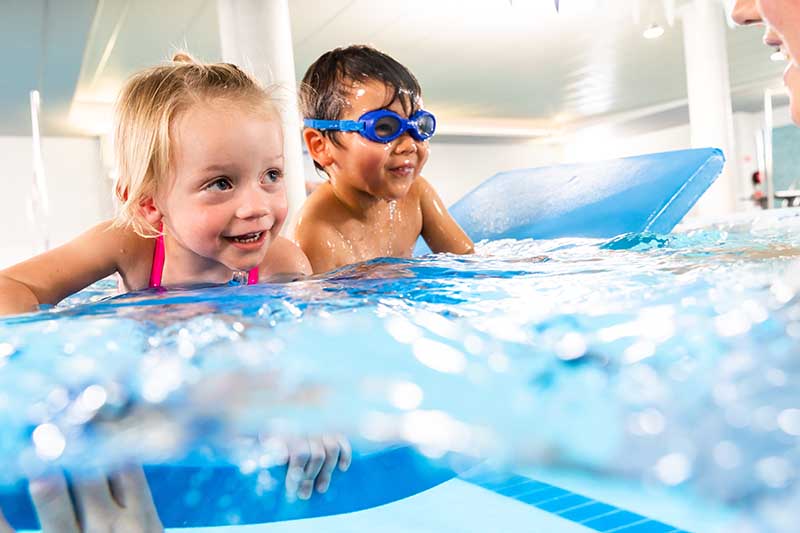 There are so many benefits in learning to swim, that they are almost impossible to measure. But the good news is that the science is well and truly in. Just like Forbes Carlile always said, "to swim well is an asset for life."
There are many more. but let's examine just some of the proven benefits that learning to swim can provide.
The top five benefits of learning to swim:
It can save your life. This must be at the top of the list. Learning to swim isa lifesaving skills and a must for every Australian child. While learning to swim is not the only key to making children safer in and around the water, it is the most important step. Fore other tips for staying SAFER around water, click here.
Great fitness. Swimming is a skill which can help keep you fit for the rest of your life. It is low impact, provides a while body workout, is great for the cardiovascular system, has proven mental health benefits and helps improve sleep.
Builds confidence and resilience. For a child, being able to swim well is great for confidence. It could be as simple as doing well at the school swimming carnival or taking part in any other water based activity. They will approach these things without apprehension, knowing "I've got this".
Swimming is a gateway. Learning to swim provides benefits well beyond doing laps for enjoyment and fitness. It opens the door to competitive swimming, water polo, surfing, surf lifesaving, and a host of other water based activities.
It's fun. For kids swimming is fabulous fun. With the right nurturing approach, even hesitant children learn to love and respect the water.
The benefits of baby swimming lessons
In Australia, baby teaching was pioneered by Forbes and Ursula Carlile, adopting and refining methods they had studied in Europe. From three months of age is the perfect time to start as babies have a medical history, their immune systems have developed and they are bonded with you.
The top 5 benefits of baby swimming lessons:
The water is a familiar and comforting memory for babies. having spent nine months is the womb surrounded and supported by amniotic fluid.
It's great bonding, as water baby classes are conducted with mum or dad supporting their bub in the pool.
Getting them started early when they are still familiar with having water around their ears and eyes is often more pleasant, rather than waiting until they are toddlers and those memories have faded.
They can explore independent movement while being supported and enjoying the buoyancy that water provides.
It's fun. There are lots of songs and giggles as they explore safely in warm water (babies need warm water and air to feel comfortable).
You can find out more about baby swimming here.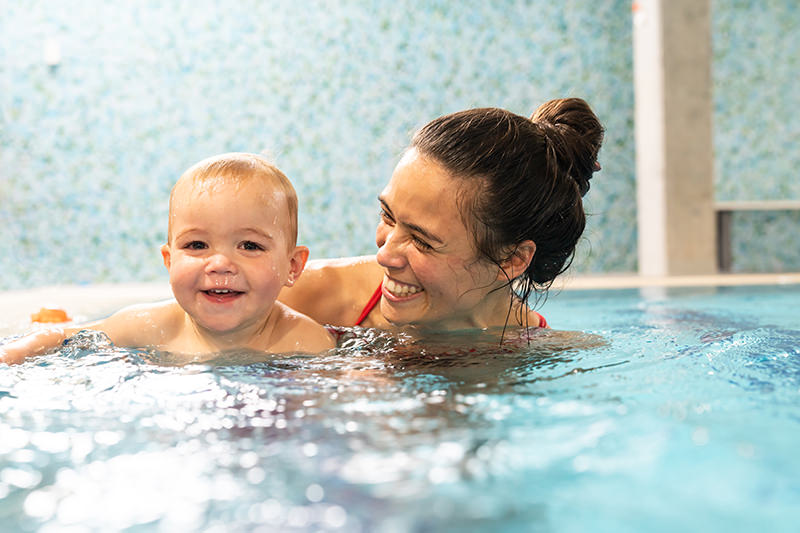 The benefits of learning to swim for preschool children
Apart from helping children to be safer, the broader benefits were confirmed by a ground-breaking, four year research study by Australia's Griffith University. The study found children who attended regular swimming lessons had improved physical, emotional, social and cognitive skills. In fact, compared to the non-swimming population, the three to five year olds in the study were:
11 months ahead in verbal skills
6 months ahead in mathematic skills
2 months ahead in literacy skills
17 months ahead in story recall
20 months ahead in understanding directions
The reasons why you should learn to swim 
We live on the world's largest island, so it's little wonder swimming is what Australians do. Apart from the many reasons listed above, here are five more benefits of learning to swim:
Healthy heart and lungs. Swimming is a tremendous way to stay fit because you increase lung capacity meaning tour heart doesn't have to work as hard to pump blood and oxygen through your body.
Build endurance. Swimming works your entire body and the endurance and fitness you build with every lap will help you in virtually ever other sport of leisure activity.
Reduce stress and anxiety. Swimming has been proven to help reduce stress and anxiety in children and adults. It assists with better sleep patterns, aids digestion, the calmness of gliding through the water is soothing and the physical activity releases endorphins which is the body's natural way of making us happy.
Improved motor skills. Children's motor skills improve by learning to swim and the physical activity helps improve memory and leads to increased energy.
Builds character. Swimming is not a natural act. It takes time to learn and to swim well takes dedication and discipline. Children who go on to be competitive swimming learn great time management skills and often excel in many other areas of life. Carlile swimming alumni includes many business leaders, judge, academics and successful media personalities.