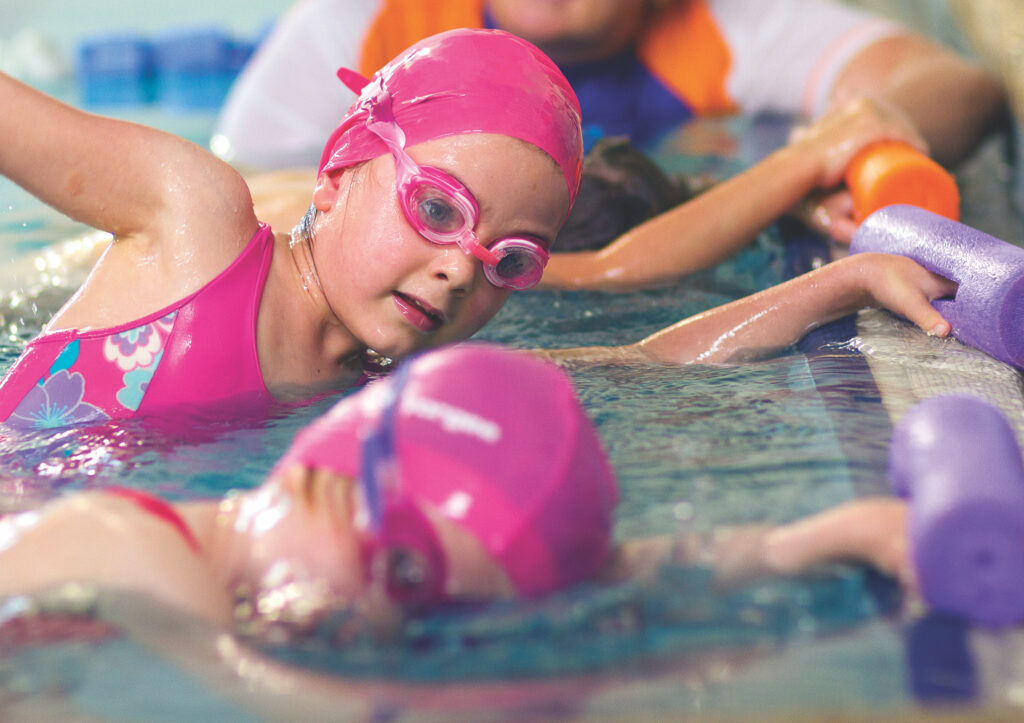 Find out why the world's leading learn to swim experts believe children are never completely safe around water.
"The answer to this question is never. No child is totally SAFE around water," says Carlile Swimming director, former teacher and Australian champion Richard Cahalan.
"That's why we use the word SAFER. Being SAFER is about layers of protection and recognising that we can never be totally safe. We should never be complacent around water."
Carlile has been teaching children to swim well for over 65 years and is regarded as one of the world's leading swim schools. Carlile has worked with the Australian Swim Schools Association and supports its SAFER swimming campaign.
Each year SAFER Swimming Week is held just prior to summer. "It's a perfect time, it's getting warmer and families are getting ready to spend more time in and around the water," Mr Cahalan said.
"Everyone wants their child to be as safe as possible. Over the past 20 years, drownings have been in decline, but we would love for Australia to have none at all.  Any drowning is a tragedy."
"But this has been an unusual year. Learn to swim centres were closed for a long period. We can only hope that doesn't result in more heartbreak." 
Figures for Learn to Swim enrolments across Sydney fell markedly due to COVID-19. In fact, for school age children, enrolments in metropolitan Sydney were down 41% in September.
"It's really had a huge impact, across the country. The figure was 25% down across all children and that didn't even include Melbourne, where pools were still closed," Mr Cahalan said.
"Also, as restrictions start to ease, and more and more people get together for BBQ's and other events for the Christmas season, we need to make sure we are diligent in looking after children, especially around water. Distraction is a major concern; we need to always be watching."
"You don't hear it happen, it can be so quick, so traumatic and with devastating results."
You can hear Richard Speaking with 2GB's Jim Wilson here. 
The ASSA Safer Swimming campaign promotes some simple yet vital steps you can take to help your child be SAFER.
Swimming Skills – learning to swim well is a vital step. At Carlile we consider that completing our program and graduating as a Shark. At that level your child will be able to swim 400 metres freestyle with sound technique.
Adult Supervision – constant supervision by a competent adult is the most critical factor in preventing drowning. This means being within arms-reach of any non-swimmer, maintaining constant visual contact and not being distracted by phones or conversations. Royal Life Saving Society Australia report that "the lack of direct adult supervision is the main factor in 70% of toddler drowning deaths".
Fences & Gates – make sure your pool has compliant fencing and gates. These should be regularly checked and anything that could be used by a child to climb over the fence or gate removed.
Emergency Plan – having an emergency action plan can save a life. If a child is missing every second counts. Check the pool and other water hazards first. Do you know CPR? If not, then enrol in a course ASAP.
Reduce the Risk. The steps above can help reduce the risk. Fortunately, drowning deaths amongst children in Australia have declined. Last year, there was a 52% decrease in drownings amongst children aged four and under. We would like to see that trend continue towards zero.