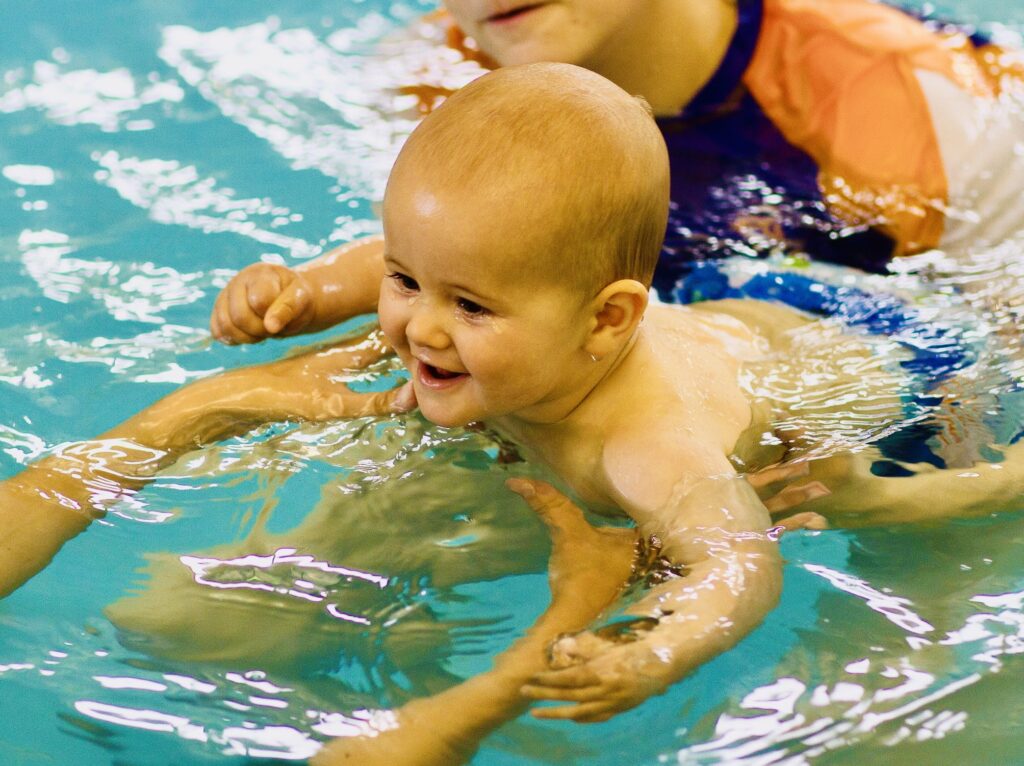 Are floaties bad for learning to swim?
The answer is yes. Kids shouldn't learn to swim with Floaties.
These aids can give children and parents a false sense of security, however that's not the only reason why experts believe children should not be taught to swim while wearing flotation aids.
Tragically in Australia 84% of drownings amongst children aged 0-4 are caused by falling into water. If your child falls into water, the chances are they will not be wearing a flotation aid.
That is just one reason why Carlile, long regarded as one of the world's leading swim schools, doesn't teach children to swim while wearing floatation aids.
"We only use active aids like kick boards," says Carlile Swimming Director and former Australian Champion Richard Cahalan.
"It is very easy to develop a false sense of security when using flotation aids, because it appears the child's skills are more advanced than they really are."
However, making children Safer is not the only reason why Carlile doesn't use floatation aids. Flotation aids can also hold a child's body in positions that compromise their ability to build the skills needed to swim well.
The Carlile approach has been constantly refined since they opened Sydney's first indoor teaching pool and pioneered teaching babies to swim.
Choosing where to take your child to swimming lessons is not just about finding the closest pool and a teacher.  You need an expert, with a nurturing approach that emphasises safety and develops great technique.
Carlile's approach to teaching children to swim has been refined over 65 years. Founders Forbes and Ursula Carlile opened  Sydney's first indoor teaching pool and pioneering baby teaching.
The introduction of a structured scientific approach to teaching ensures the building blocks for each new skill are in place. Supervisors provide feedback and ensure lesson quality and consistency.
The Carlile approach is about developing confident, technically proficient swimmers who love the water.
The following is a brief overview of the different levels.
Waterbabies
The focus is on having fun and developing confidence in the water, conducted with a parent in the water with their baby, children learn to be comfortable submerging and back floating. Special games, songs and routines help your child learn and it is great fun for both of you.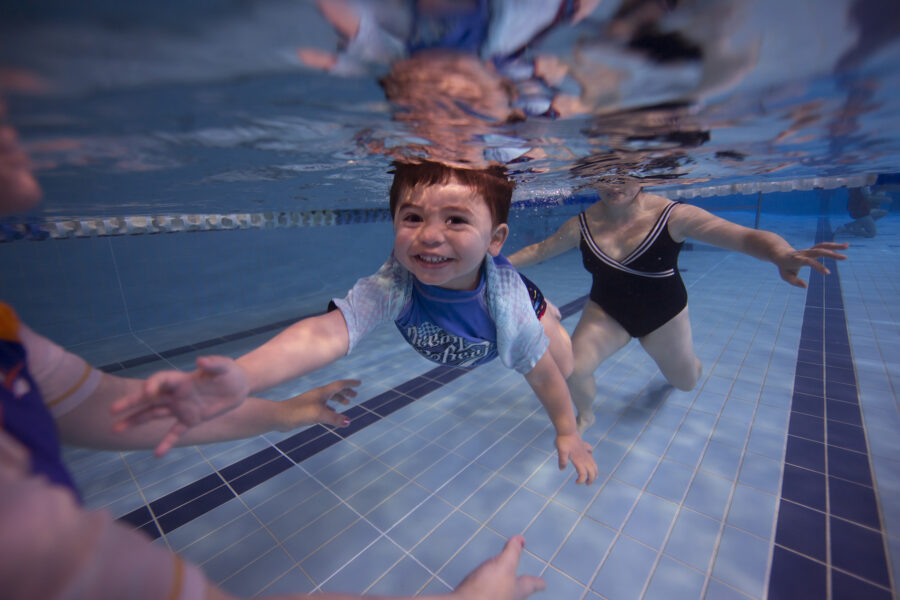 Preschool Learn to Swim
For children from two and a half years to five years.
Tadpole: Children learn to float on their backs and dog paddle unaided, with their faces in the water, except when breathing.
Seahorse: Children learn overarm (no breathing) and kicking on their backs.
Sea Turtle: Freestyle breathing and backstroke are taught.
School Age Learn to Swim
Starfish: For children beginning swimming lessons. Submerging, back floating and streamline floats are taught.
Goldfish: Children with limited swimming experience are taught to swim overarm (no breathing) and kick on their backs, unaided.
Dolphin: Freestyle with breathing and backstroke are taught.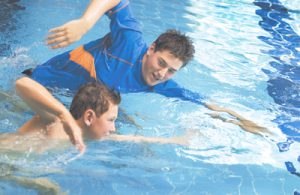 Three levels of progression for children who have mastered swimming 15 meters freestyle and backstroke:
Marlin: Emphasis on improving freestyle and backstroke techniques and endurance, introduction of breaststroke, butterfly kick, somersaults and basic dives.
Kingfish: Significant emphasis on stroke techniques and improved distance capabilities and turns. Breaststroke is refined and butterfly is introduced.
Superfish:Continued emphasis on stroke technique, competitive turns and dives. A basic understanding of swimming rules is taught.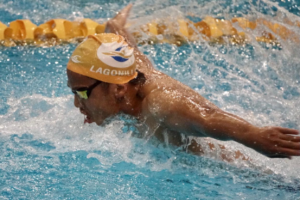 Squad Swimming
Shark: In this group, the emphasis is on endurance, perfecting technique and mastering all competitive starts and turns. From there children can progress into our Teen and Competitive squads or use their swimming skills in a host of other water sports.