As Forbes Carlile said, "to swim well is an asset for life" and guess what, making swimming lessons fun makes a difference.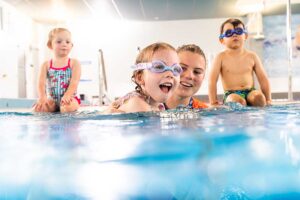 First up children having fun are engaged. They will want to come back and keep learning. So, when you are choosing a swim school for your children's swimming lessons make sure you chose one where the kids are enjoying themselves.
But the benefits of swimming lessons that are fun, go far deeper than just motivation.
The most important period of human development is from birth to 8 years old. Science has  proven that children learn through fun and play. The advantages of play in children's learning are abundant.
When children play, they are fostering critical learning skills essential for their development later in life.
Making Swimming lessons fun
Learning through play helps children hone their coordination, gross-motor skills and fine motor skills. It will ultimately test their physical limits.
It is important to include activities in learning that utilise the bones and muscles to develop children's strength, balance and coordination. Play encourages healthy active habits that children can carry throughout their life.
Social and emotional development
The games in swimming lessons teach children to work collaboratively and cooperatively. These are vital steps to help them learn how to form friendships! The same goes for learning to take turns and share their teacher's time.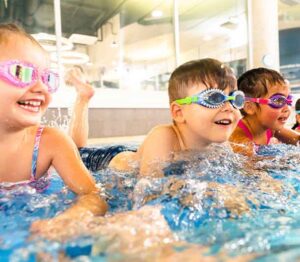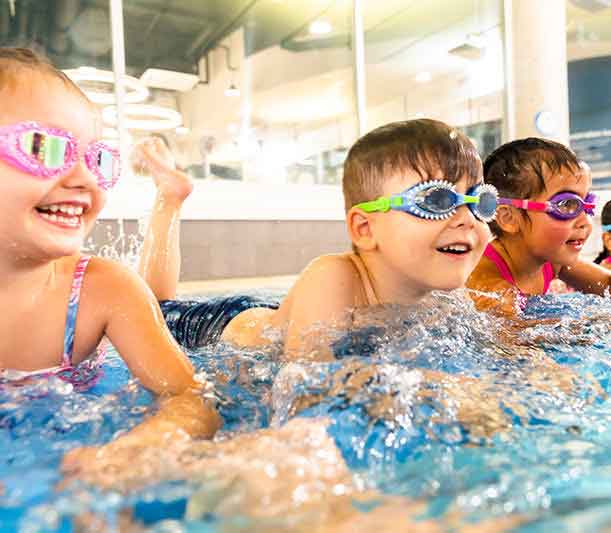 Resilience
Learning through play encourages children to make their own choices and decisions, inspiring strong social and communication skills. When playing and learning to swim, children experience success and failures.
They learn that failure isn't final. It's an important lesson and can build character for the rest of their lives. Group and individual play can also help children learn to manage their emotions through releasing excess energy in a safe and controlled environment.
Cognitive development
Problem solving, imagination and creativity and concentration are all skills that are built and developed when learning in a fun environment.
A child is much less likely to want to learn when the class isn't enjoyable. Incorporating games to make swimming lessons fun and simultaneously repetitive allows children to enhance their critical thinking, reinforce memory, attention and improve communication.
At Carlile, we ensure that our lessons involve learning games to keep students actively engaged. Games that are used to provide resources that reflect swimming skills and strokes.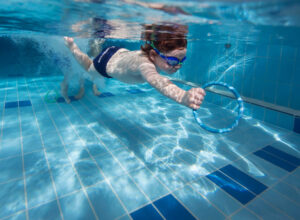 For example diving for toys/goggles at the bottom of the pool teaches children that it is okay to go under the water without goggles on. A quick game at the beginning of the class aids the process of children being able to warm up to the water and refresh their mind with the concepts they have been learning in their lessons.
Self confidence and self-esteem are built through children being able to express themselves whilst they play. When they master a new skill, children understand the proud feelings of achievement.
When your child finally masters those pop ups they've been working on for weeks, or finally builds the confidence to float on their back all by themselves – they are filled with a sense of self-satisfaction, increasing their confidence in their own swimming abilities. It encourages them to want to feel that way again.
Bottom line, when teachers make lessons fun, it encourages your little swimmer to achieve their goals and to continue to learn.If you'd like to find out more about the Carlile approach click here.