Maddy Gough is the latest Olympian to throw her weight behind Carlile Swimming, joining Se-Bom Lee and Kai Edwards under world-renowned coach Chris Nesbit.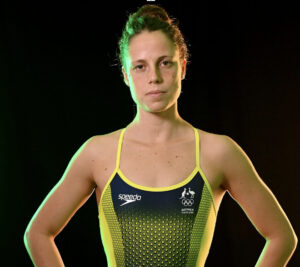 As part of the Nesbit-coached TSS Aquatics, Maddy became the Australian 1500 freestyle record holder, went to the world championships and made her Olympic debut.
After performing below her best at the recent Australian championships, Maddy came to Sydney to re-link with Nesbit and trial at the Carlile squad. Now that trial will become a permanent switch.
"I have really enjoyed my time here on trial and would love to stay long term. It's a great club and program, and I'm excited to become a part of it," Maddy said.
The move follows in the footsteps of fellow Dolphin Kai Edwards who linked with coach Nesbit, after he was appointed as Carlile's head coach in May of last year.
The Gold Coast-to-Sydney move is nothing new for Maddy, who learnt to swim on the road. At age four, her parents packed up the family for a two-year trek across Australia.
"We swam at rock pools and rivers, beneath waterfalls and in the warm waters of the Indian Ocean. I laughed and played and splashed with my brothers Oliver and Dominic and I think I was as happy as it is possible to be."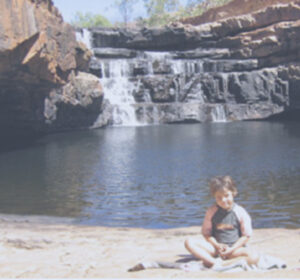 With the family settling back down in Coffs Harbour after the trip of a lifetime, Maddy enrolled in proper lessons before joining her first swim club at age 10, and moving to the Gold Coast at age 15.
Now 23 years old, Maddy has studied a Bachelor of Biomedical Science, swum at Pan Pacifics, World Championships and holds the Australian record for the 1500m Freestyle at 15.46.13. She even placed 8th in the Olympic debut of the women's 1500m Freestyle in Tokyo last year.
Maddy says the gruelling race hurts the most around halfway, "between 600 to 1200 metres," but that she hits a second wind towards the end, "Knowing there are only a few hundred left, you can let loose and go as fast as you can. That gives you a mental and physical boost."
Maddy Gough will be invaluable as Carlile strengthens its competitive might. Coach Nesbit says he's never heard her complain, and knows from experience that she carries a dedicated work ethic, "Maddy brings a great attitude to the group. She smiles a lot, even under adversity! She is calm and will do whatever is asked of her to get the job done."
With a grin, her coach adds that Maddy is "the toughest person" that her mum knows, and Nebsitt knows tough when he sees it. He's placed 28 swimmers on Olympic teams since 1980, and coached Great Britain and Australia at the Olympics, multiple Commonwealth Games, and World Championships.
Even after so much success with national teams, coach Nesbit sees his new role with Carlile as one of particular importance; "For me, it does not get any more exciting than this. The legacy that Forbes has left, not only with the Carlile club and swimming in Australia, but also with world swimming is unprecedented," he said.
Once the greatest swimming club in the world thanks to the work of Forbes and Ursula Carlile, coach Nesbit is excited to "rebuild the competitive organisation at Regional, National and International levels and re-establish Carlile as a force in competitive swimming".
This exciting future for the club is being dubbed Project '32 – a program promising a return to form for the Carlile name, with greater representation on Australia's Olympic team by the time Brisbane 2032 rolls around.
For Project '32 to succeed, Carlile will be inspiring the next generation of champions.
Ten years before Shane Gould broke the world 100m Freestyle record, she was just a five-year-old, learning to swim. Last week, Tokyo Olympian and Lane Cove West teacher Se-Bom Lee was competing in the 200m and 400m Individual Medley events at the 2022 FINA World Swimming Championships in Hungary, and is preparing for the Birmingham 2022 Commonwealth Games in July. But 19 years ago, he was a three-year-old enrolled in Carlile's Tadpole classes.
With the addition of Maddy Gough, Tokyo marathon swimmer Kai Edwards and rising stars like 15-year-old Olivia Wunsch, who took home nine gold medals at the NSW championships, our young swimmers have even more Carlile role models to look up to.