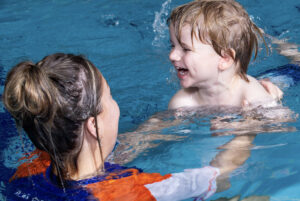 After two years of COVID lockdowns now is not the time to be considering taking a break from swimming.
Children learn best with regular repetition of skills and fortunately Carlile's purpose-built pools with warm air and water are perfect for swimming no matter the weather.
Swimming is first and foremost a lifesaving skill and after two years in which drowning rates have increased, continuing to swim is more important than ever. More than eight million lessons were missed during lockdown and the results were tragic. Last year, amongst 0-to-4-year-olds, there was a 108% increase in drowning, for 5-to-14-year-olds the increase was 56%.
While we know children get involved in other sports during the winter, swimming is more than a sport it's an essential life skill. Here are some other reasons to stay in the swim.
Swimming in a purpose-built indoor pool is never "rained out" it's one activity you can rely on.
Continuing to swim will help your child improve, taking a break children can forget their skills and find re-starting difficult and frustrating.
Swimming helps build stronger immune systems
Its COVID safe, there has not been a single recorded case of COVID being transferred in a Carlile Pool. Our COVID protocols have helped and research has shown the virus breaks down within 30 seconds in properly treated water, find out more here
Given the demand and long wait lists, should you take a break, Carlile will not be able to guarantee you a spot that suits your schedule when you want to return.
The answer is, just keep swimming. But if you are still wondering why let's consider five more some benefits of swimming.
1 – Swimming can make you smarter and happier.
Memory function, thinking skills and your mood is improved by exercise and swimming is an exercise for life. No impact makes it a pastime that doesn't stress your joints, plus it burns more calories than jogging and the truth is, swimming is fun. If you don't believe it makes children smarter check out the research from Griffith University here, it found children who attended regular swimming lessons improved physical, emotional, social and cognitive skills. Compared to the non-swimming population, the 3 to 5 years old's in the study were:
11 months ahead in verbal skills
6 months ahead in math skills
2 months ahead in literacy skills
17 months ahead in story recall
20 months ahead in understanding directions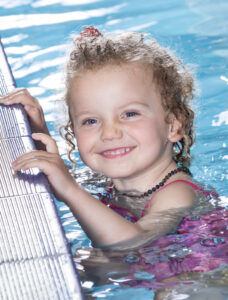 2 – Swimming teaches goal setting
It could be learning to swim or competitive swimming, swimmers are always looking to get better. As each goal is achieved, they look toward the next one. In time that philosophy becomes part of them, a foundation for goal setting in both their personal and professional life.
3 – Kids who swim become active adults
Swimming builds endurance, strength and flexibility, three things vital in combating childhood obesity. The cardiovascular advantages biuld a platform for children to take into any other sport in or out of the water.
4 – Swimming is a pathway to so much fun
As a nation surrounded by water, swimming is what Australians do. Not only is it our most successful sport, it opens the door to surfing, body surfing, water polo, surf lifesaving, sailing, water skiing and countless other activities in and around the water.
5 – It keeps you young
You can't stop time, but swimming can help fight the impacts of ageing. It helps reduce blood pressure, maintain muscle mass, improves oxygen and blood flow to the brain, and increases cardiovascular health.