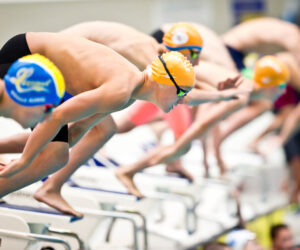 There are countless long-term benefits from learning to swim, we've narrowed it down to our favourite five.
Learning to swim saves lives
The greatest benefit in learning to swim is that it could save your life. Drownings had been on the decline, but COVID-19 and floods changed that. Lockdowns led to more than ten million lessons being missed. The results have been tragic.
–        In the first year of lockdown there was a 108% increase in drownings of children under five.
–        Last year 339 people drowned in Australian. A 24% increase on the ten-year average. It was Australia's worst year for drownings since 1996.
Most children who die from drowning do so after a fall, they don't have the skills to keep themselves afloat and get to safety. Almost 50% of children leaving primary school can't swim 50 metres or keep themselves afloat for two minutes. It's a crisis.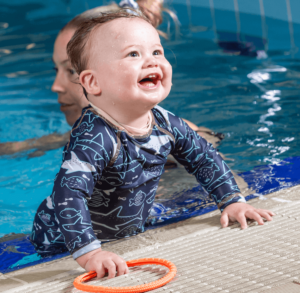 For tips on water safety, click here.
It improves mental and physical health.
Swimming is a low-impact sport and improves overall health by providing a full-body workout. Consistently swimming has been shown to:
–        Increase lung capacity
–        Increases your heart rate without putting stress on the body
–        Build endurance
–        Improve mental health
–        Tones muscles and builds strength
–        Improve coordination and flexibility
–        Improves your sleep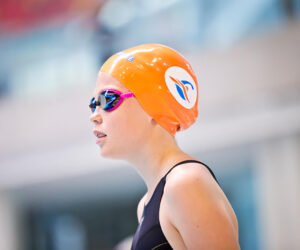 It builds Character and Confidence. 
Learning to swim takes time and practice. It is often a slow process which involves memory, discipline, and dedication. All beneficial skills which are needed in life. Children who become competitive swimmers tend to learn great time management skills. Swimming teaches children not to approach things apprehensively, it encourages them to be confident in themselves and their skills.
Learning to swim is a gateway to so much fun.  
Swimming provides the basic skills for numerous water activities and sports. Even if your child doesn't plan on being the next Emma McKeon, without the ability to swim how can you play water polo, go surfing, snorkelling, diving even sailing. Being in and around water is just such a big part of the Australian way of life, the benefits are endless and who would want their child to miss out.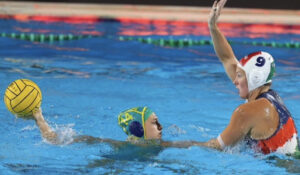 If you swim well,  it's an asset for life
Forbes Carlile coined the phrase "To swim well is an asset for life." Forbes was right and you can swim at any age. However his thoughts went deeper than just the heath and safety benefits. At the entrance to his pool of champions that produced world record holders and Olympic Gold medallists was a sign that read:
"Our object is not to produce a champion but to provide an atmosphere where champions are inevitable. However, swimming is a means to an end. To build self- confidence.  Self-discipline. Integrity and courage for life."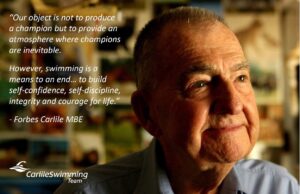 If you want to explore further benefits of learning to swim click here.